In the last 2 years, Logitech has improved their iPad accessory models a lot and released many high quality items to the market. Especially, their keyboard case models have managed to get high praises from the community.
Their latest release is Solar keyboard folio case for iPad 3 and 2. What differs this item from competitors like Zagg is that Logitech put solar cells on the case to constantly provide energy to the integrated keyboard. The energy you get is unlimited because the cells not only grab free energy from direct daytime solar light but also usual ambient light (dim light, light from a usual lamp in your living room etc)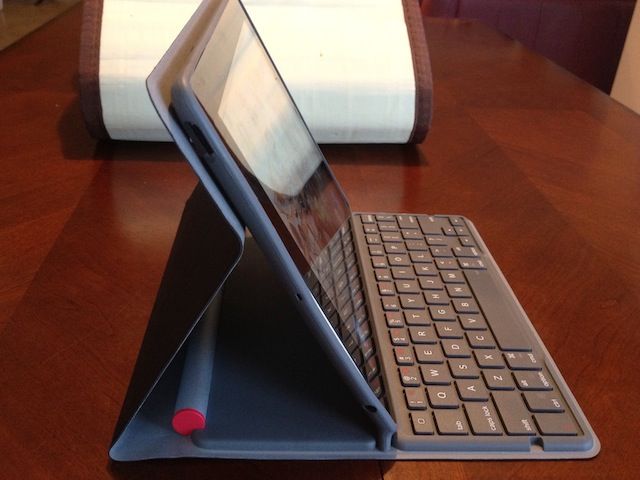 The integrated battery is so good that you can use it for a few years even in total darkness!! So, simply forget about charging. But, actually it is not the main selling point.
The biggest advantage of having the Logitech solar keyboard is the unrivaled tactive feedback and well designed keyboard layout. Simply touch typists' heaven… even on a compact size in comparison to a usual full size QWERTY keyboard.
Logitech did not put the iPad specific keys on a separate top row. Instead you will use a function key to make action with them. It is a wise choice and very simple to use.
—————————————
Check the price on Amazon.co.uk
—————————————-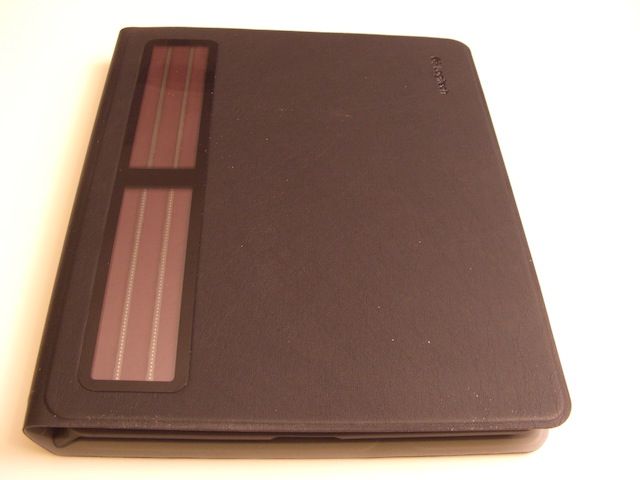 Now, let's look at the overall size and case quality. The size is a bit larger than the competitors because of the battery but still it is not a bulky one. The case is surely not a genuine leather. It is a standard faux leather which was used in similar accessories. The design is very plain. Nothing to praise, nothing to blame here.
Only a few times (I have opened and closed it maybe 500 times over a few months), the automatic on/off function of the built-in magnets in the case did not work properly. I simply ignore this small problem because other qualities make me happy.
Finally, I will end my review with another cool tech implementation on the case. In passing to viewing angle, you get media playback keys automatically activated. Very nice feature. No manual action here. And wisely they are deactivated when you are not in viewing position.
Ultimate decision: I rate the keyboard case as 9 / 10. The pricing is righteous too. Similarly priced like the new Zagg keyboard case.
p.s: The case also works for iPad 2.